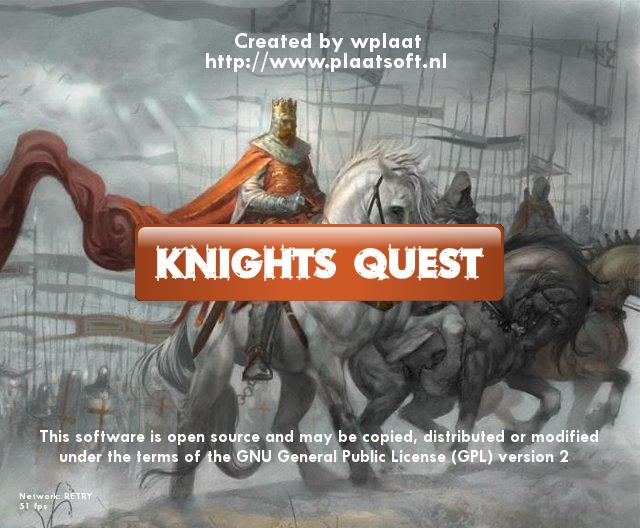 The next version of KnightsQuest is released with the following changes:
GUI:
Update menu screen information.
Core:
Improve game icon.
Improve http library functionality.
Use GRRLIB 4.3.0 as graphical engine.
libpng was updated to version 1.4.2
libjpeg was updated to version 8b
zlib was updated to version 1.2.5
FreeType was updated to 2.3.12
Solve random freeze problem during startup of game.
General:
Build game with devkitPPC r21 compiler.
Download
Click here for more information and the download link.