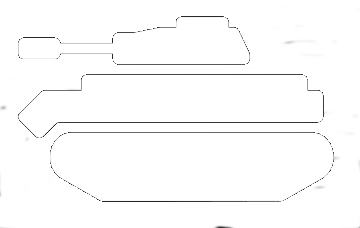 WarQuest Client for Symbian. This Realtime Multi Player Game (RMPG) takes you to the year 2020. The world is at war. The goal of the game is to defend your country and conquer others. Buy weapon and production units, play missions, fight, make allies and become the best player of your country. Register to join this great virtual battle zone! Injoy the game.
Key Features:
– Massive realtime multi player game;
– Lots of soldier, vehicle, aircraft and espionage units;
– Lots of income, defense, energy, discount and maintenance buildings;
– Lots of missions;
– Attack realtime other players round the world;
– Make alliance with other players;
– Player message system;
– Leaderboards (Best Player, Best Country);
– Banks;
– Stock Exchange (Nasdaq, Dow Jones, AEX);
– Casino (Roulette, Wheel Of Fortune)
– Multi language support;
and lots more!
Facebook
Twitter
Release Notes
Click here for the release notes
Screenshots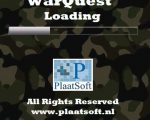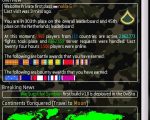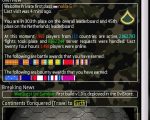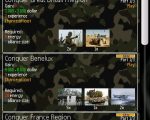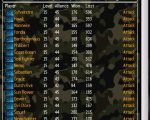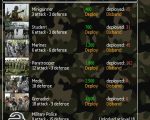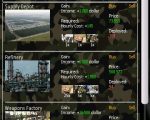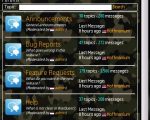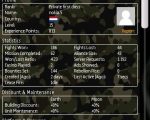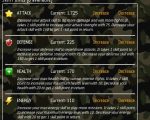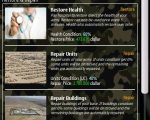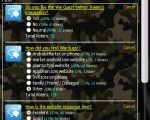 Vote for WarQuest
Hardware Support
– Nokia Touchscreen device with minimal screen layout 360 x 640.
– Nokia 5800
– Nokia N8
etc….
Browser Support
The game can be played with the WarQuest Symbian App or directly with an internet browser. The direct URL is http://www.warquest.nl.
I have tested and optimised the game for the following internet browsers:
– Microsoft Internet Explorer 6.x and higher
– Firefox 3.x and higher
– Apple Safari 5.x and higher
– Opera 11.x and higher
– Google Chrome 10.x and higher
Downloads
The WarQuest symbian client is open source and may be copied, distributed or modified under the terms of the GNU General Public License (GPL) Version 2, but you are encouraged to send a PayPal donation if you enjoy it! If we get enough, it might even motivate us to make more fun games!
Source Code
The source code is can be found here.
OpenHub Statistics
Disclaimer
This program is free software: you can redistribute it and/or modify it under the terms of the GNU General Public License as published by the Free Software Foundation, either version 3 of the License, or (at your option) any later version.
This program is distributed in the hope that it will be useful, but WITHOUT ANY WARRANTY; without even the implied warranty of MERCHANTABILITY or FITNESS FOR A PARTICULAR PURPOSE. See the GNU General Public License for more details.
You should have received a copy of the GNU General Public License along with this program. If not, see http://www.gnu.org/licenses/.