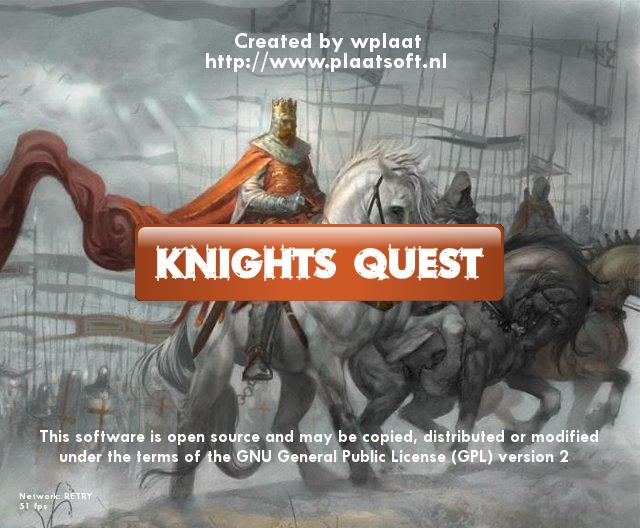 This evening the second beta is released of KnightQuest. It contain the following new features:
– Added human player functionality.
– Added information box on game screen.
– Improve bots behavior.
– Added new background.
– Improve help, credits, release notes and donate page.
– Added intro movie.
– Improve network detection.
– Music can now be switched off / on.
Click here to download the latest version.