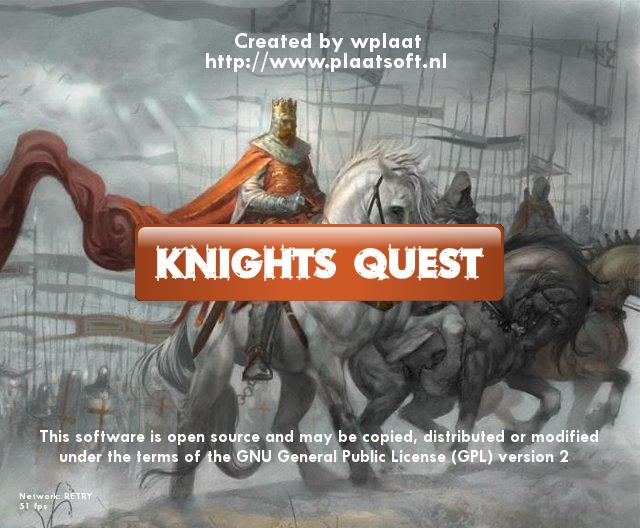 This evening the third beta is released of KnightQuest. It contain the following new features:
– Added 3 screen resolutions.
– Increase amount of maps to 60.
– Improve game play. Now maps must be unlocked.
– Pawn can now move two land tills per turn.
– Added harbors so soldiers can travel faster.
– Game settings and progress are now stored on disk.
– Bugfix: Second game initialization is working fine.
– Bugfix: Now autmatic next turn detection is working fine.
Click here to download the latest version.