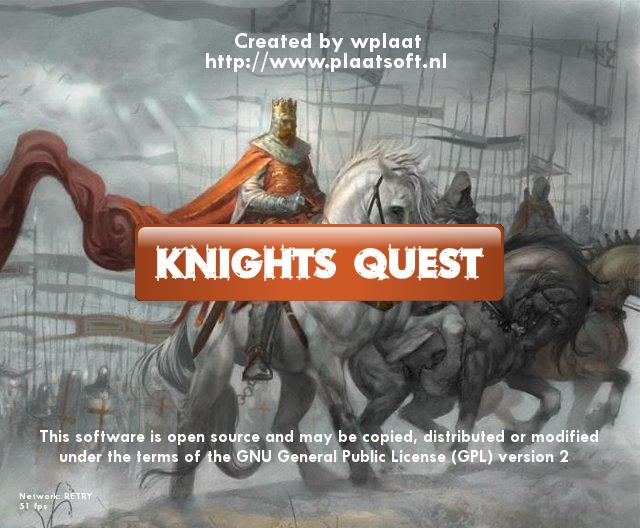 This week I have started with building KnightsQuest on the Windows platform. If the game core is ready I will switch over to the Nintendo Wii platform again add try to finish the game as soon as possible.
I am searching for someone you can help me with the game graphics. Please drop an email or comment if you are interresed.
28-09-2010 Version 0.1
– Start building
– Created basic game board.
– Added mouse events.
– Added sound effects functionality.
– Use QT library 4.7.0 as Windows Interface.
– Added Windows setup file.
– Added source code to Google Code repository.
– KnightsQuest is build with QtCreator v2.0.0
Download
Click here for more information and the download link.