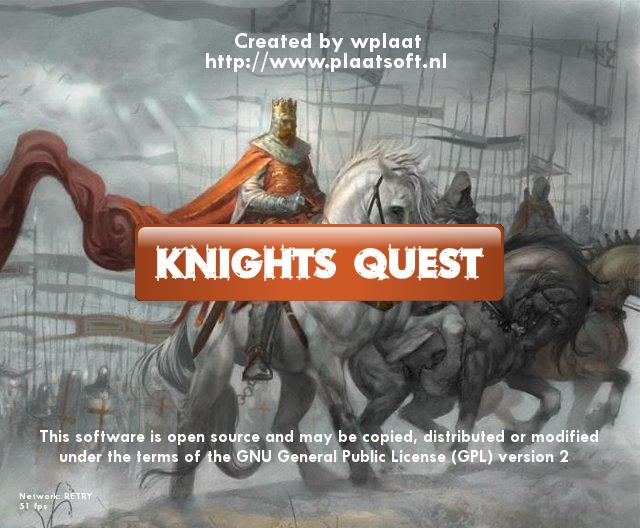 The next version of KnightsQuest is released with the following changes.
31-03-2010 Version 0.2
GUI:

Update menu screen information.

Core:

Changed WiiMote idle timeout from 60 to 300 seconds.
Rewrite settings class (username is now one setting item)
Improve stability.
Use libfat 1.0.7 as disk access engine.
Use libogc 1.8.3 as Wii interface engine

General:

Make source code compliant with r21 compiler.
Build game with devkitPPC r21 compiler.
Download
Click here for more information and the download link.