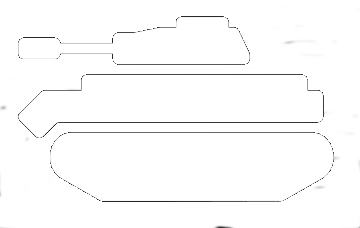 WarQuest v6.5 is released with the following changes and bug fixes:
27-02-2014 WarQuest v6.5
Game Server v6.5
Clan Wars improvements:

Added clan missions. See Missions->Clan.
Added clan statistics to Alliance->Clan->Clan Profile
Added hyperlink from Home->Profile->Clan to Clan Profile.
Added Players->Leaderboard->Best-Clans.
Max. allowed daily deposit to clan bank is 10x hourly income.
GUI improvements:

Refactor HTML to support new CCS3 themes.
Added "transparent" theme (Home->Settings->Theme)
Added more color to all themes.
Removed not used themes.
Redesign main menu and login page.
Improve bank transaction log.
Update Help->Instructions text.
Added Home->Profile->Total hourly income page.
Added Home->Profile->Citizens cost page.
Added hyperlinks from Home->Profile->Assest to Bank pages

Other improvements:

Added two extra mars discount buildings.
Leaderboard position is now only based on expercience.
Limit maximum amount of promotion email invites.
Improve email address validation.
Play
Click here to enter directly the game!