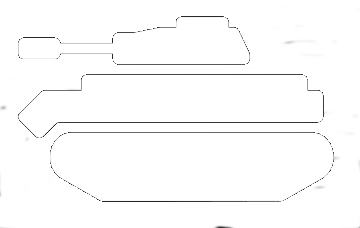 This evening WarQuest v3.8 is released with the following changes and bug fixes:
24-12-2011 WarQuest 3.8
– Added 9 more battle awards.
– Added confirmation popup functionality:
– Enable popup on the Page -> Settings page.
– Added popup to restore & repair actions.
– Added popup to set bounty action.
– Added Help -> Statistics page.
– Merge Help -> About and Credit page.
– Added cease fire functionality. See Home -> Restore page.
– Added unit and building speedbar for fast amount selection.
– Attack & defense skillpoints strength depend now on player level.
– Added sleeping smiley. Used for feature request on hold.
– Adapted losing money color in Player -> News page.
– Added cash bonus:
– when battle opponent surrender temporary.
– when battle awards is won.
– when level is cleared.
– Added pending alliance request is cleared after 2 days.
– Added more the 350 extra cyber robot players.
– Added Health, Energy and Ammo countdown timer.
– Added contact areas on mission Worldmap.
– Added christmas banner, background with falling snowflakes.
– Bug fix: Army attack & defense strength calculate is now correct.
General
– Please visit www.gravatar.com to upload player image.
– More WarQuest language translations? Who will help?
Play
Click here to enter directly the game!